Mass Media and Health Communication During the Pandemic
Abstract
Importance of specialized health communication has been demonstrated fully during the recent COVID 19 pandemic. New variants of the virus continue to emerge, the larger portion of the country's population remains unvaccinated, and booster doses are becoming essential. Therefore, the need for sustained interest in health communication through mass media is far from over. Health communication helps public understand the threat and make informed choices about the preventive measures and treatment. Done effectively, it can produce behaviour change, prevent panic and ensure the participation of populations in governments' public health measures. Healthcare sector possesses the necessary knowledge to impart this information to the media industry which is largely unstructured and learning from experiences. Therefore, the healthcare sector needs to communicate effectively with the mass media representatives in order to influence the population in adopting and continuing healthy behaviour to fight the pandemic.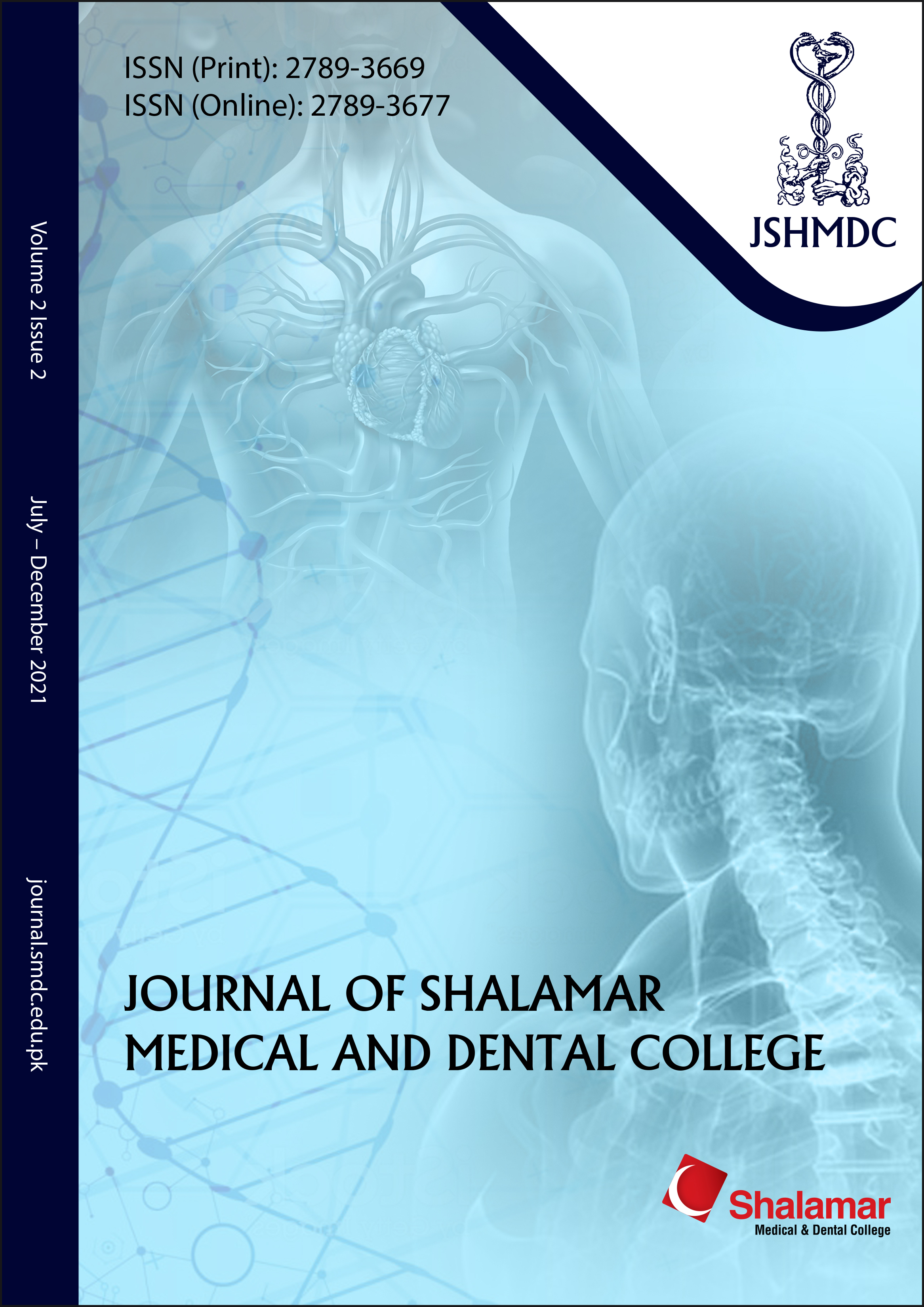 Downloads
License
Copyright (c) 2021 Journal of Shalamar Medical & Dental College - JSHMDC
This work is licensed under a Creative Commons Attribution-NonCommercial 4.0 International License.