Advancing Age as a Risk Factor for Acute Myocardial Infarction
Keywords:
acute myocardial infarction, advancing age
Abstract
Background: Acute myocardial infarction (AMI) is one of the leading causes of death in developed and developing countries. Age is an important non-modifiable risk factor for acute myocardial infarction.
Objectives: The objective of the study was to explore the relationship of advancing age with the risk of acute myocardial infarction.
Methods: It was a cross-sectional study conducted in 2019 after getting approval from Institutional Review board of University of Health Sciences, Lahore. Written informed consent and thorough history was taken from the study participants. Group 1 included 45 AMI patients aged 20-60 years. Group 2 included 45 healthy individuals aged 20-60 years. Independent sample t test and chi-square tests were applied for analysis of data.
Results: Mean age was significantly higher in AMI patients (50.52±7.31) as compared to healthy controls (30.67±7.20). The risk of AMI increases with advancing age (p<0.001, OR= 2.78).
Conclusions: Advancing age is an important risk factor for acute myocardial infarction.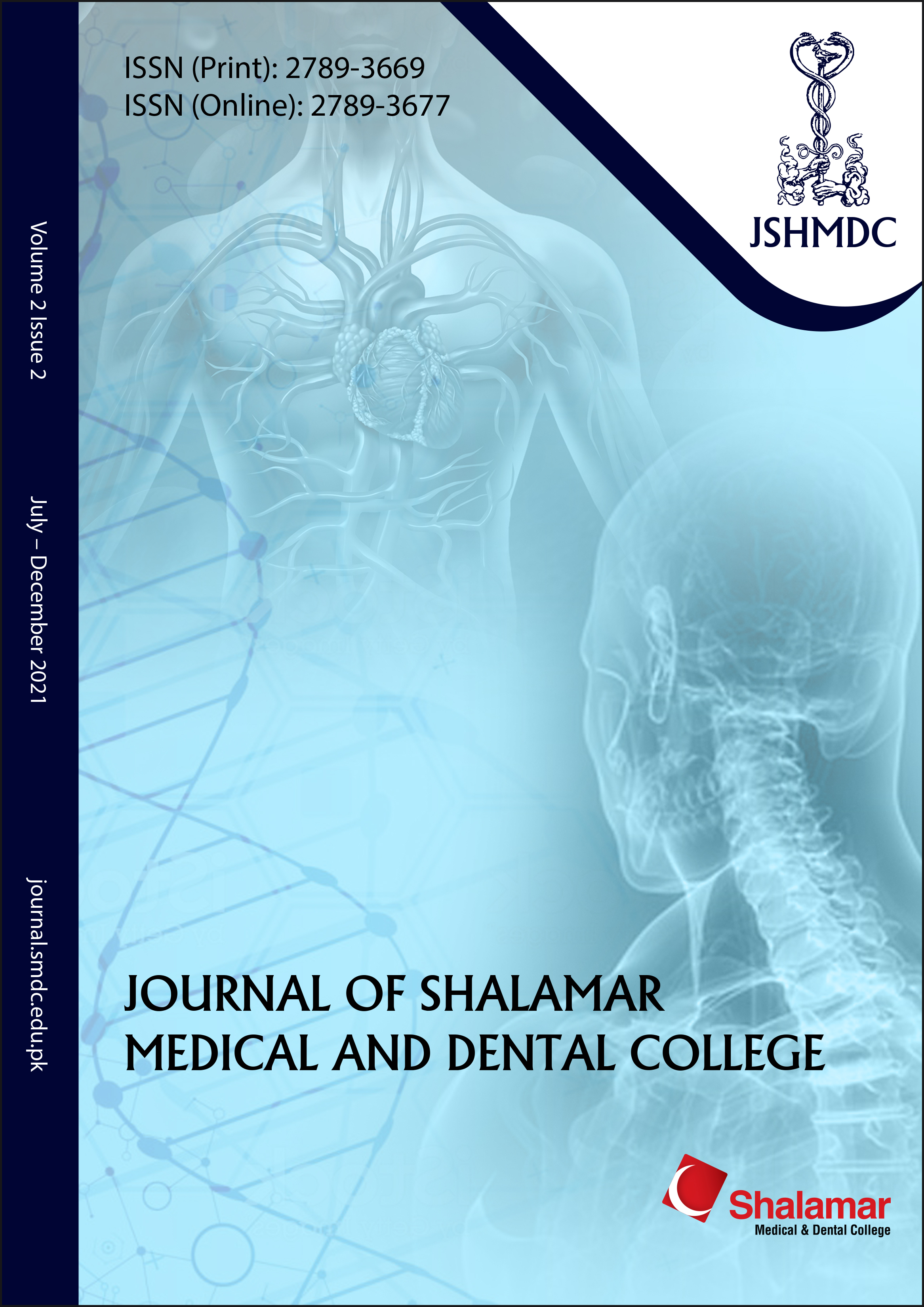 Downloads
Section
Original Articles
License
Copyright (c) 2021 Journal of Shalamar Medical & Dental College - JSHMDC
This work is licensed under a Creative Commons Attribution-NonCommercial 4.0 International License.